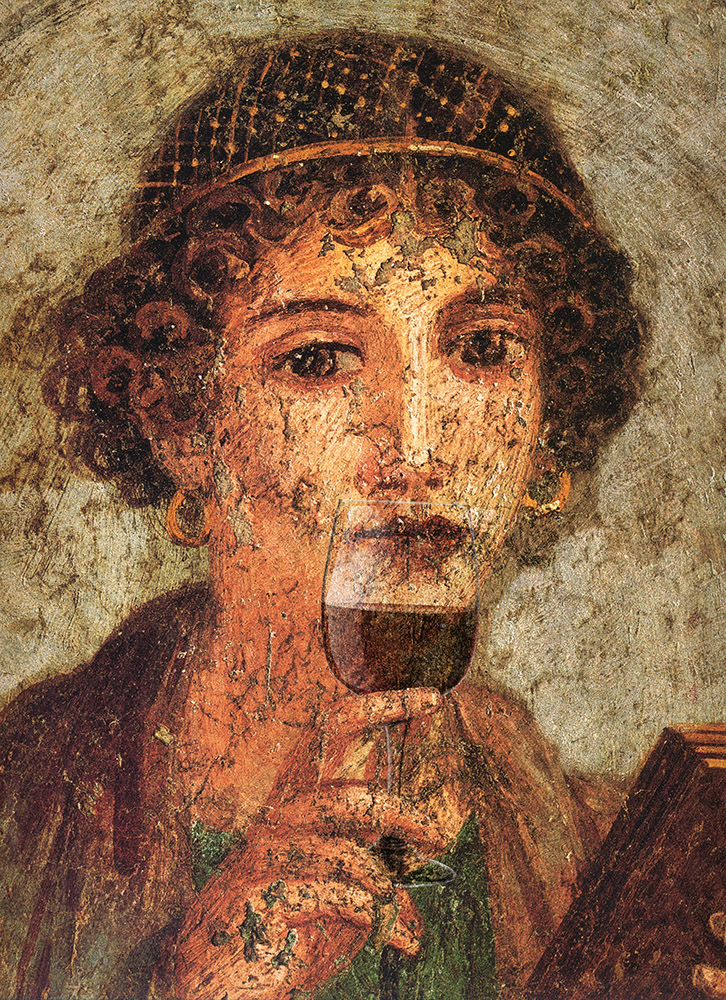 A toast to all our wonderful contributors for the time and expertise they gave to the programme
We've received some fantastic press, both from the papers and from social media:
"Erudite and illuminating" – Sunday Times
"Fascinating. Mountford is splendidly knowledgeable and bursting with enthusiasm" – The Guardian
"Excellent collection of experts" – The Daily Mail
Here's a few of the many tweets…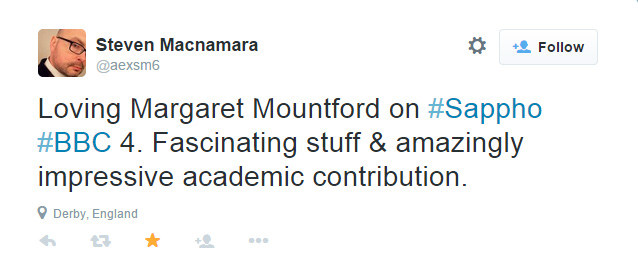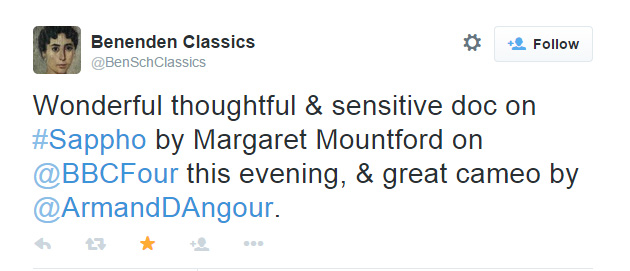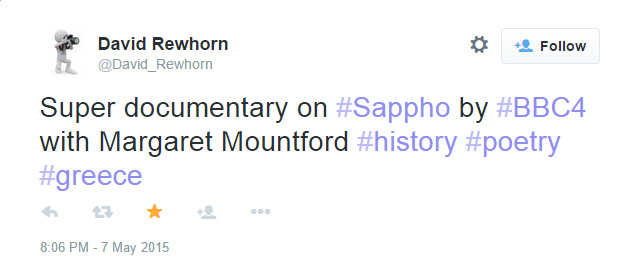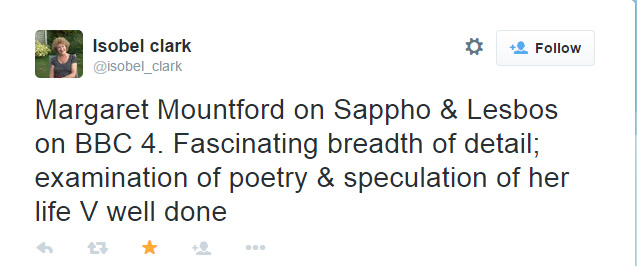 The full programme will be available on iPlayer until June 5th. Watch it here. If you want to find out more, visit the BBC website for web exclusive footage and how the Sappho was realised.